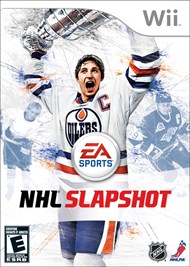 News
Codes
& FAQs
Gameplay
Controls
Similar
Games

Bundles
Game Description
Anyone can be the Great One in this game that puts you in the skates of Wayne Gretzky! Play as the hockey legend or as one of your favorite NHL players in a variety of modes that put a rink right in your living room. Whether you're using the Wii Remote and Nunchuk or the optional hockey stick peripheral, you'll stickhandle like the pros, with slapshots, wristers, and more. Play any team in the NHL, CHL, or AHL in five-on-five or three-on-three games, test your skills in mini-games, or go through a full NHL season. You'll have the option to play as Gretzky in PeeWee to the Pros and Play Now Modes.
Critic Reviews
GamesRadar Review (8.0 out of 10)
Star Ocean: First Departure Star Trek meets Xena in a polished update to an old gem Though Star Ocean: First Departure is technically a remake of 1996's Japan-only Star Ocean for Super Famicom, most of us missed out on its magical fantasy-meets-space travel story...
more
User Reviews
Average Member Rating: 7.3 out of 10
great. (9 out of 10)
posted by orionea (APTOS, CA) on Dec 21, 2011
Member since Dec 2011
1 out of 1 gamers (100%) found this review helpful
You have to buy this game but it's one of the best nhl experence game i've ever played! Go buy this game right now!!!
more